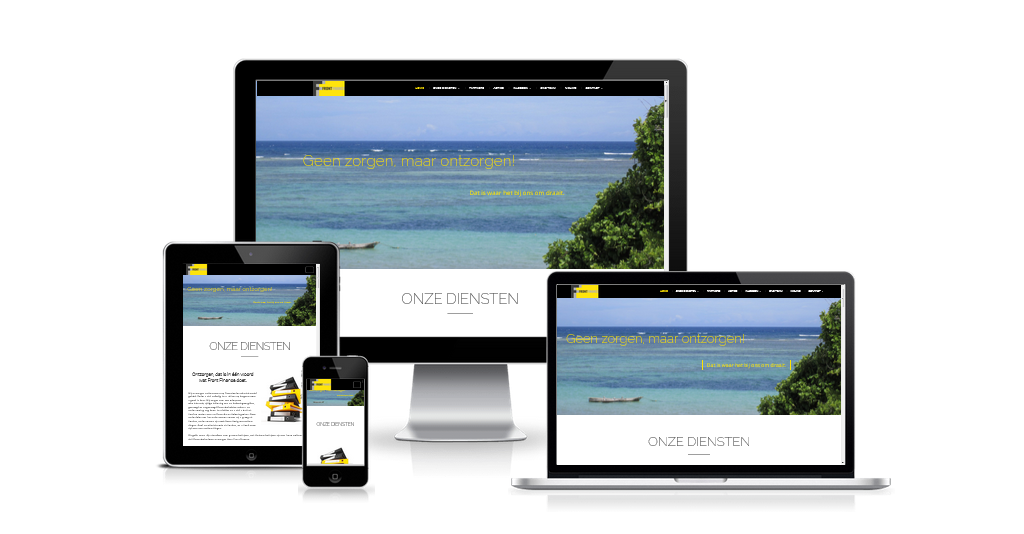 While creating this website in 2012,
responsive design
was not yet well known. In 2014, the entire website has been transformed into a website that is readable on all devices. The new design is tighter and presents
Front Finance
even better, it fully meets the wishes of the customer. The website is built in
WordPress
.